First Family Care Medical and Dental was founded by Dr. Jack Fatiha, MD and Dr. Maya Mouazeb, DDS in 2006. We are a general medical and dental practice office located in Brooklyn's Avenue U that specializes in providing excellent, caring, and high quality care. Based in 4,000 square feet of state-of-the-art equipment, we offer a wide spectrum of medical diagnostic modalities, minor surgery procedures, cardiology specialty, urgent care, physical therapy, and cosmetic treatments. At First Family Care Medical and Dental we take care of 90 percent of families' medical and dental needs. We also assist patients in navigating the usually complicated healthcare system, including handling the confusing and time consuming administrative work required by insurance companies, schools, camps, and employers. In addition to our medical practice, we offer general dentistry services 4 days a week from Sundays to Wednesdays. We are in a close-knit community and our doctors offer the personalized service each and every patient deserves. We always enjoy seeing our patients, some of which have been with us since we opened doors 9 years ago. In 2014 we moved to a new facility in a newly built building that houses our practice's state-of-the-art exam and procedure rooms and technology. Our family-run practice affords you a personal touch to your visit where we care for you as our neighbor.

Meet Our Team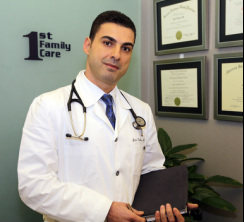 Jack Fatiha, MD
Dr. Fatiha obtained his Bachelor of Science in Biology at Yeshiva University in 1995 and completed his medical school training in SABA University. He completed his family practice and urgent care residency at Wayne State School of Medicine in Detroit, Michigan in 2003. Before founding First Family Care Medical and Dental, he worked in several private practice offices in Long Island. In 2006, Dr. Fatiha was drawn back home to Brooklyn because of family roots and relationships, and founded First Family Care Medical and Dental. Dr. Fatiha is affiliated with New York Methodist Hospital, Maimonides Medical Center and Winthrop Hospital. He is also a member of the FDNY and NYPD's Honorary Medical Officers, a member of American Board of Family Medicine, and the Medical Society of the State of New York. First Family Care Medical is proudly affiliated with ColumbiaDoctors and New York Presbyterian Hospital with cardiology specialists and OBGYN. When not in the office, Dr. Fatiha enjoys spending time with his wife and three children.

---
- "It is touching when family members and people I grew up with in the community come to me for their medical care. I hold them in high regard and providing care for them now is a great honor. It's one of the reasons why I named the practice First Family Care." - Jack Fatiha, MD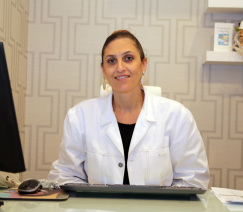 Dr. Maya Mouazeb, DDS
Dr. Mouazeb has been practicing dentistry for over 15 years and in her own private practice, First Family Care Medical and Dental, for 9 years. Dr. Maya, as her patients prefer calling her, obtained her Bachelor of Science in biology from Stern College for Women at Yeshiva University and continued on to NYU College of Dentistry, where she completed her Doctorate of Dental Medicine. Dr. Maya completed her residency at Mount Sinai Hospital's Oral and Maxillofacial Department and graduated in 2000. She worked for a private practice in Chicago for four years, becoming one of the first dentists hired in the biggest dental practice chain in America, Dental Dreams. She moved back to Brookly to co-found First Family Care Medical and Dental with her husband, Dr. Jack Fatiha. Dr. Maya is a member of the American Dental Association and the Academy of General Dentistry. She enjoys the challenges that dentistry provides and strives to find the best possible solution for each patient's dental health. Dr. Maya cherishes the relationships made with patients and team members over the past 9 years and looks forward to many more years of creating beautiful, healthy smiles in the community.
---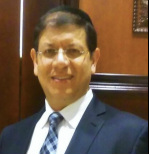 Shlomo Askarinam, MSTP - Physical Therapist
A Physical Therapist for over 17 years, Shlomo comes to First Family Care Medical and Dental with an extensive resume. He has worked for VA Medical Center for 7 years and with several home-care agencies, including Visiting Nurse Service of New York, Revival Home Care, and Fox Rehabilitation. Experienced at treating all types of injuries, Shlomo helps the practice's patients rehabilitate focusing on geriatric orthopaedics and sports medicine using different therapies available onsite.
---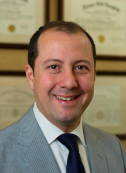 Dr. Ali Aboufares, MD - Interventional Cardiologist
Dr. Ali Aboufares is an interventional cardiologist with additional training in vascular disease. He specializes in diagnosing and treating cardiac and vascular diseases including arterial and venous disorders specifically varicose veins and chronic venous insufficiency. Dr. Aboufares is the current associate director of the Endovascular Section for the Center for Interventional Vascular Therapeutics (CIVT) and Assistant Professor of Medicine at Columbia University Medical Center. He has several specialty and subspecialty board certifications in cardiovascular and peripheral vascular disease, including in the American Board of Internal Medicine and American Board of Vascular Medicine. With extensive clinical experience with several thousand procedures cited on his logbook, he has had numerous publications in peer-reviewed medical journals.
---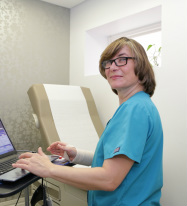 Medical Assistant - Tatyana
Our medical assistant has been a practicing registered nurse for over 17 years in her home country of Russia and has been with us for over 2 years. Her addition to the team is invaluable, as she loves caring for others and is very patient and kind with children and weary patients.
---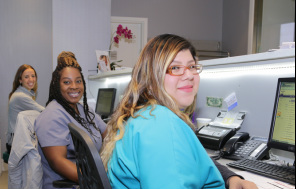 Our staff - You will be welcomed at the medical front desk by our medical staff who speaks Spanish, French, and Portuguese. In addition, the dental staff speaks Arabic. At the front desk for dental services, you will be welcomed by Cynthia who will introduce you to our dental hygienist and our dental assistant.
---